Addiction and Faith Conference
September 20, 2019

-

September 22, 2019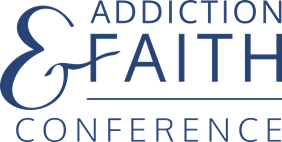 Educating Clergy, Faith Communities & Caregivers about Addiction
Join us for the second annual Addiction and Faith Conference to be held in Bloomington MN on Sept. 20, 21, 22, 2019.
Addiction in every form, including opioid addiction, is ravaging our world. The conference seeks to help answer the question, "How can we as people of faith respond to this crisis?" We believe faith communities can play a vital role – to better recognize and respond to addiction in all its forms and could do much to help save lives.
The conference is open to anyone interested in exploring the devastation of addiction and the remarkable role of faith in the healing process. It is designed for congregational and community leaders, clergy, parish nurses, youth workers, synod staff, church staff, lay leaders, parents and caregivers, and not just for people in recovery.
Together we will enhance our knowledges about addiction recovery, share stories that provide hope, learn life-changing tools and best practices, all while celebrating our faith in God's abiding grace.
More information at the following links:
The Addiction and Faith Conference is co-hosted by the Fellowship of Recovering Lutheran Clergy (FRLC) and the Recovery Ministry of the Episcopal Church (RMEC). Pastor Ed Treat of Transfiguration Lutheran Church in Bloomington, MN, is the organizer of the conference and also leads FRLC.
We are thrilled for the opportunity to reach ELCA members nationwide. We are excited by this thing God is doing!