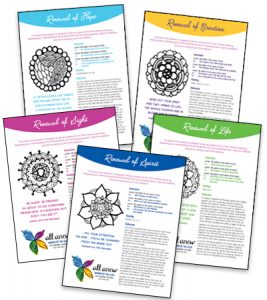 Enjoy the meditative practice of coloring as part of the devotions. Whether used in a congregational setting, at a synodical event, or in the quiet of one's home, these five devotions are important groundwork.
The theme verse in each devotion is based on The Message, a contemporary biblical paraphrase written by Eugene H. Peterson.
ELCA pastor Melissa Bills, associate pastor at First Lutheran Church, Decorah, Iowa, wrote the five devotionals that accompany the theme verses.
Renewal of Creation – Psalms 104: 30
Renewal of Sight – Isaiah 43: 19
Renewal of Spirit – Romans 12: 2
Renewal of Hope – 2 Corinthians: 4-16
Renew of Life – Titus 3: 4-5