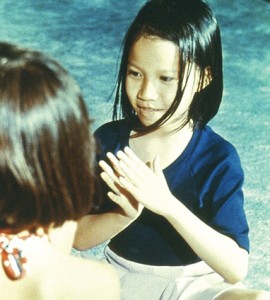 In 1939, Lutherans all across the United States banded together to reach out to assist Lutheran refugees fleeing Nazi Germany. Creating Lutheran Immigration and Refugee Service (LIRS) to organize their efforts, they welcomed these new Americans and walked with them as they began their new lives in the United States.
Today, LIRS has directly resettled over 500,000 migrants and refugees in the U.S., extending the love and hospitality of this great nation.
June 20 is World Refugee Day, and we invite you to celebrate it in your communities. Participate by:
Lifting up refugees in your prayers
Telling stories
Having a learning event
Taking an offering for LIRS
Resources
Help equip your congregation to take part in this celebration using LIRS' resources, which include:
Sermon notes
Refugee quiz
Refugee simulation game
Refugee fact sheet
For the past few years our companion synod, the Evangelical Lutheran Church of the Central African Republic, has suffered much. There are many refugees as we speak. Let's take time to pray and act.
We are God's hands at work in the world – offering healing, hospitality, and hope.