By The Rev. Chris Markert, Bishop's Associate for Mission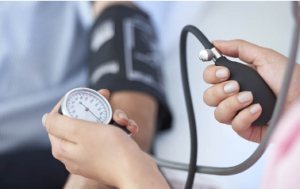 When I visit the doctor, she invariably takes my vitals— my blood pressure, my weight, and my temperature.  Once a year, I have blood drawn for a complete blood panel.  None of these actually tell the doctor if I'm sick or have a disease. However, they can give her important information about my general health and its trajectory over months and years, alerting her to something that may be awry.
When I work out with my personal trainer, once a month he has me weigh and do a body scan that measures my BMI and percentage of muscle and fat in my arms and legs. Although not a complete picture of my overall physical fitness, these tools help us together to decide whether my workouts are moving me towards better health.
In the same vein, congregational annual trend reports that measure average weekly worship attendance and finances, alone, do not let a congregation (or the synod or churchwide) know whether it's being missionally vital, financially sustainable, or whether lives are being changed by encounters with Christ through worship, formation and service. However, they can help a congregation have a simple monthly and yearly metric that can clarify a congregation's ministry health. It gives a baseline for comparison.
During the era of COVID-19, with no physical in-person worship happening, and with so many congregations pivoting to online and digital worship opportunities, it creates a challenge for how to measure basic worship engagement. The Domestic Mission Unit of the ELCA has created guidelines to assist congregations in how to develop such metrics. These guidelines can be found here.
The important thing is for your congregation's leadership to decide what's important to measure, and why, and to create a consistent way of taking those measurements.
Peggy Hahn of LEAD has written an excellent resource called Faithful Metrics to help congregations develop such measurements.