By Lizbeth Johnson, Lutheran Foundation of the Southwest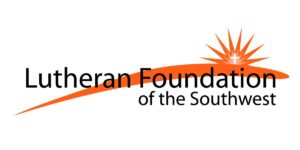 In a recent Around the Synod article, Reverend Chris Markert, the Bishop's Associate for Mission, provides some ideas for congregations during times of financial distress such as now during the COVID-19 pandemic. The day-to-day activities of our congregation are missed and face-to-face interaction that shares our faith is often less frequent in our time of "self-quarantine." So what can you do to grow your faith during this separation from the church facility and your faith family? These issues were discussed in a recent webinar hosted by Lutheran Foundation of the Southwest on the Texas-Louisiana Gulf Coast Synod website.
Many times a congregation member indicates to me, "I like the idea of leaving a gift to my church when I pass away, but I'm not ready to make those decisions. I offer this thought, "Perhaps now is the best time to make them?" While many congregation members are home more than usual, they have more free time to think through the idea of the ministries he or she wants to support with a legacy gift. These are stewardship opportunities funded with assets at our passing. We have all faced our own vulnerability this season with the spread of disease across our country. This reality causes us to contemplate our own morality. Plan now to avoid disappointment or heartache from lack of planning in the next generation of your family.
Any congregation member can establish a robust personal legacy plan with the guidance of the synod gift planner. The gift planner may also have ideas for short term or current giving too. For example, if you are of age, a Qualified Retirement Account such as a traditional IRA is an excellent way to provide a tithe to your congregation and realize an income tax advantage if the donation is direct to the non-profit or ministry. Known as a QCD (Qualified Charitable Distribution), the new SECURE ACT provides the revised age of 72 to begin the mandatory distribution, but donations to charity can still be made at 70.5 and although there is no mandate during the "pass year" of 2020, the benefits tax-wise are still there. Even though your personal portfolio that does not reflect last year's rate of return on investments, a congregation member can take a positive approach with a plan to pay it forward for the next generations of Lutherans. A legacy plan is more of a faith journey than a financial commitment by its nature. Why? Because a legacy plan is an intended gift at the end of life, not a guaranteed out-of-pocket expense now. In fact, most legacy plans are a percentage of net worth at the time of death, not specific amounts of money that may or may not be available at the time of death. These gifts may have very little impact on your children's inheritance but make a big difference to the congregation. One gift can change the course of a congregation's ministry. When you decide to meet with a gift planner, it is only a decision to consider the possibilities—there is no charge or obligation, and the "blueprint" for the plan can launch other valuable ideas on how to transfer funds in the family too. In the Texas-Louisiana Gulf Coast Synod, Dr. Lizbeth Johnson is available to meet with you by Zoom currently, in person for the future. Call 713.7755.1595 or write [email protected].
Whether it is planning for your congregation's future ministry and sustainability, or planning for your family, local and greater church, the ministry specializing in meeting your goals is Lutheran Foundation of the Southwest. Take advantage of these services for yourself and your congregation. Even in uncertain times, it is a step of faith to better more certain times for the future
In challenging Times – LFSW Webinar recording
https://vimeo.com/415312744
Generosity and Finances links and downloads list
https://gulfcoastsynod.org/generosity-finance/