Worshipping at: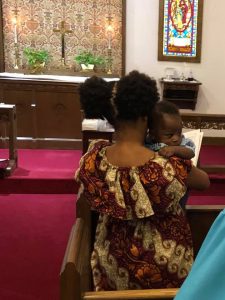 St. Mark's Episcopal Church Chapel
680 Calder Ave Beaumont TX 77701
Good Shepherd in Bridge City, Texas has launched a new worshipping community in Beaumont. The Beaumont community celebrates Holy Communion on the First and Third Sundays of the month at 3pm.
Website: www.golutheran.org
Facebook: www.facebook.com/Good-Shepherd-Lutheran-Church-561322660569414
Support Good Shepherd – Beaumont!
Good Shephard Lutheran Church - Beaumont meeting at St. Mark's Episcopal Church Chapel