W. 43rd St.

Houston, TX 77018-1850
713.686.1577
Email
Saint James/Santiago Apóstol is a redevelopment congregation in our synod. Its mission is to be "one church, two languages" that is "Sharing the love of Jesus in a multicultural community."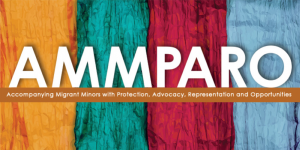 St. James/Santiago is an AMMPARO "welcoming" congregation.
Website: stjames.ch
Facebook: www.facebook.com/StJamesChurchELCA
Become a Mission Companion
Support St. James/Santiago Apóstol!
---