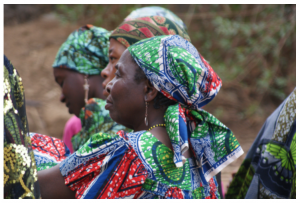 March 8 is International Women's Day. Today, women represent 70 percent of the world's population living in poverty and are often underserved by a lack of access to education and training.
The ELCA believes the time has come for a strong, strategic emphasis on supporting and empowering international women leaders in the life and development of the church and society. Let's celebrate the social, economic, cultural, and political achievement of women.
ELCA's International Women Leaders boldly invests in the education and future of women. Raise up and celebrate!
Pray for an awakening to the expansive power and capacity our sisters have in transforming the world.
Share the difference education has made in your life and inspire women across the globe. #ELCAWomen
Give to invest in the education of women.
Resources