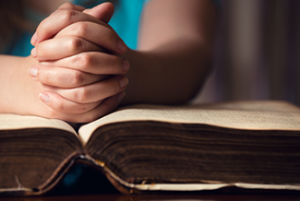 "Seeking Understanding" invites you into conversation around how the Bible can be faithfully utilized in a discussion of women and justice today. This three-session resource relies on the four-fold method for interpretation of Scripture used by the Book of Faith Initiative. It encourages participants to engage with both liberating and problematic texts. The leader's guides, participant handouts, and supplemental resources can be downloaded from the links below.
This study can be used with a variety of groups, especially Bible study groups and adult forums. In each session, this resource provides a Scripture reading and prayers, useful tools and insights for interpretation, as well as discussion guides.
The ELCA Task Force on Women and Justice: One in Christ has developed this resource in order to invite others to join them in discussion and thought about these topics. Share your feedback with the task force.
Supplemental Resources