The Taking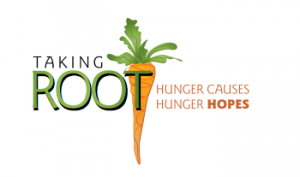 Root curriculum helps you explore hunger and poverty. There is a fundamental connection between our Christian faith and the injustice of hunger and poverty. The activities and discussions proposed in the curriculum will help you understand the causes of hunger, imagine a world without hunger, and foster a deep commitment to solutions for hunger.
K-2
3-6
Junior High
Senior High
Vacation Bible School Overlay: VBS outline and suggestions for best practices.
Overnight/Lock-in: This guide adapts the curriculum in a helpful way for an overnight/lock-in setting for junior high or senior high school students. It promotes ease, excitement, and energy in working with Taking Root, but also encourages preparation with intention and care.
Adult Education: This version is five one-hour hunger education forums.