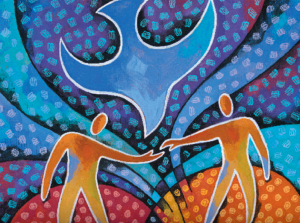 Reconciling Work's "Where All Can Safely Live" is an anti-bullying curriculum that gives an introduction to what bullying is, how it functions, and why we as Christians are called to prevent it from happening in our communities.
This curriculum is not intended to be a comprehensive guide to stopping bullying. However, this guide provides a basic understanding of how bullying works and offers suggestions for steps in creating a congregational bullying prevention plan.
How should I use it?
Before you decide to use this program, go through the "Building Your Leadership Team" section to see if the program is right for you and your setting.
Each module takes an hour to 75 minutes to complete, including breaks, and was designed for use in congregations. It's suitable for use in adult forums or education sessions on Sundays, or for a separately scheduled workshop series. Feel free to team up with another local congregation when you use it. Asses your own situation. This curriculum and format can be adapted for your specific needs and communities.
What are some of the features of this curriculum?
Congregational
Inter-generational
Intersectional
Discussion-based
Age appropriate
A guide to understanding bullying in our communities, how to talk about it, and how to prevent it.