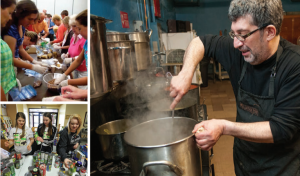 As members of the ELCA, we are called to share in God's work in the world. We don't have to do it alone, and we don't have to do everything. Each one of us has a unique story, and we are part of a larger story that makes up the ELCA. Together, we achieve things on a scale and scope we could never do otherwise.
Chances are your congregation is already actively making a difference in the fight against hunger and poverty by serving your neighbors, raising funds, and collecting in-kind donations. The World Hunger Action Guide for Congregations can help you continue to do just that in some new and exciting ways.
This guide provides sermons starters, ideas, and inspiration to help your congregation take action against hunger and poverty.